Joshua's story – Why we exist
Joshua was born following an uncomplicated pregnancy, during which there had been no reason for concern. However at birth Joshua was very floppy and it was not long before he had experienced his first seizure.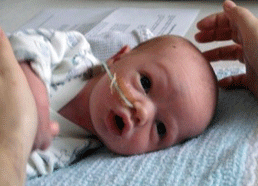 Joshua was rushed to neo-natal intensive care where he was treated for infection and with anti-seizure medication. It soon became clear that Joshua was not suffering from an infection and an MRI brain scan a week after birth indicated polymicrogyria – additional folds in the brain which lead to physical and learning disabilities and seizures. Joshua spent the next six weeks between neo-natal intensive care and the special care baby unit until he was stable enough on anti-seizure medication to come home.
Diagnosis
Over the next few months Joshua was in and out of hospital as he developed infantile spasms, unpredictable and unexplained breathing difficulties and his seizures were poorly controlled. A metabolic investigation that had fallen through the net during his early weeks in hospital was pursued once more and Joshua was given a further diagnosis of a peroxisomal disorder – a metabolic condition the symptoms of which often include polymicrogyria. This diagnosis hugely reduced Joshua's life expectancy and Joshua's parents focused as much as possible on keeping Joshua at home and giving him the best and most comfortable life that they could for however long he was with them.
Caring for Joshua
Caring for Joshua was extremely difficult throughout his short life. He had frequent seizures, often where he stopped breathing and had to be revived; he had serious breathing difficulties and spent a lot of his life on oxygen; by three months old Joshua was unable to see and it was unclear how much he could hear; he had very little movement and had to be moved by others frequently in order to assist his breathing and make him comfortable. In short, caring for Joshua was a physically and emotionally highly demanding 24-hour a day job. Joshua's parents had to cope with the grief for the healthy child they had expected whilst trying to cope with Joshua's condition and the many physical, logistical and above all, emotional demands that caring for Joshua brought. Even with tremendous support from their families and a couple of extremely dedicated and caring health professionals, this was terribly hard. Joshua's condition continued to deteriorate with increased seizures and breathing difficulties. At the beginning of August 2009, Joshua contracted an infection and on 4 August 2009, he died of pneumonia.
Why we set up the Joshua Hayday Helping Hand Trust
The experience of Joshua's parents and their families has made them determined to help other families facing the same terrible circumstances. It is hard to overestimate how devastating it is to discover that your child is seriously ill and/or severely disabled and the enormous strain that families are subjected to in trying to do the best for their children and keep going with some semblance of "normal" life – families still need to work, run homes, look after other children and take a break, things that other families take for granted.
How we help
We help provide practical support for families caring for children with life-limiting conditions. No one family is the same and different families will benefit from different forms of support.
Find out more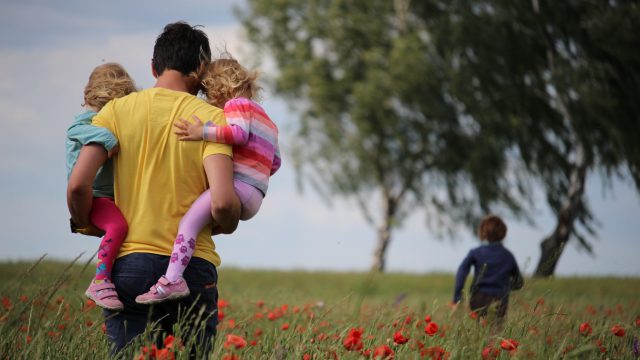 Support us
JHHHT would not be able to help so many people were it not for you and your generosity. Find out how you can help support the work that we are doing.
Find out more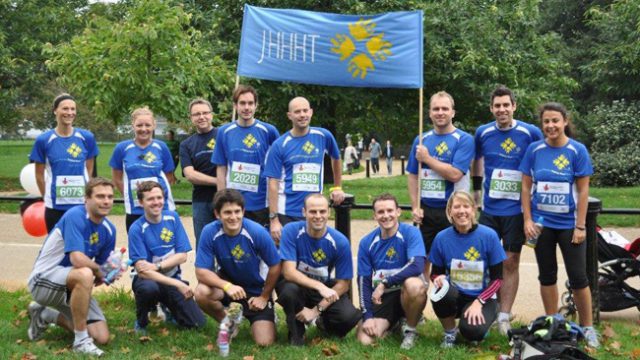 On behalf of the teenage cancer group at Haven House Children's Hospice a big thank you to JHHHT for making it so easy to organise transport for those young people who would otherwise not have been able to attend. It makes a huge difference to families to know that transport is not a barrier to accessing services.